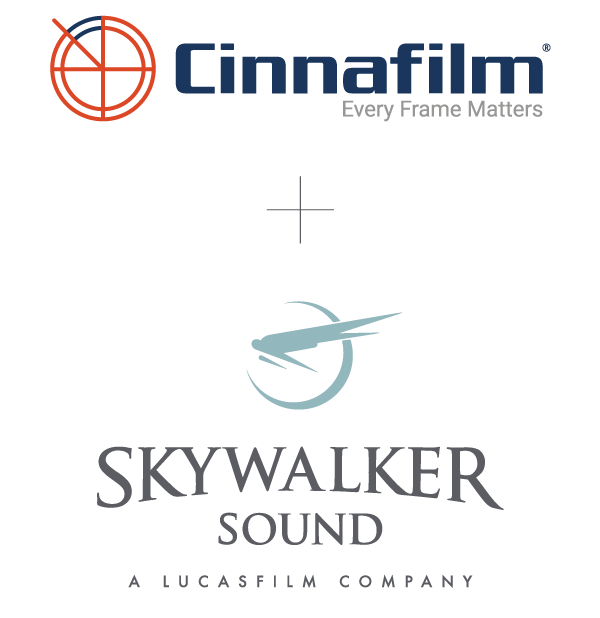 Cinnafilm has partnered with the most prolific name in audio, Skywalker Sound™, to deliver audio convergence brilliance.
Skywalker Sound Tools (SST) is an industry-first solution for the mastering, finishing, and manipulation of audio. Based on proprietary signal processing and orchestration technology used for years at the legendary Skywalker Ranch, SST offers an intelligent, automated audio pipeline with features such as sample-accurate retiming, loudness standards, analysis, correction, downmixing, intelligent upmixing, channel mapping, and segment creation/manipulation – all processing faster than real-time.
Skywalker Sound Tools is constructed from the ground up to meet the need for flexibility within content creation and distribution markets, implemented in both the on-premises and cloud-based PixelStrings platforms. Features are intelligently orchestrated using Skywalker Sound's decades of post-production experience as an industry leader, and are also modular, allowing advanced analytics for performance, usage, and auditing.
Benefits and Features
Downmixing
Intelligent Upmixing
Summing, and Mapping
Loudness Analysis and Correction
Segment Building
Retiming
Faster than real-time audio processing
Input File Handling: 24 or 16-bit PCM WAV audio files at 48 kHz to ensure the highest quality audio fidelity processing. Each WAV file generated can contain a maximum of 24 interleaved channels, up to 24 hours of content length, and each job can contain a maximum of 24 distinct WAV files, for a maximum of 576 audio channels processed per job
Output File Handling:

Interleaved or mono WAV file outputs
RIFF or BW64 WAV file formats, dependent on the length
48 kHz, dither to 24-bit
Custom filenames, output locations